Moldova Tourist Information Center
The National Moldova Tourist Information Center is located in the center of the capital city, Chisinau.
The center provides tourist information about best places to visit in Moldova, local events and festivals, accommodation, Moldovan wineries and wine routes, special tours, itineraries to explore the Moldovan countryside, Chisinau tourist sites and day trips, outdoor activities, and special offers from local tour operators or qualified Moldova tour guides. Visitors to the tourist information center benefit from free consultation from our tourism experts to help you plan your travels in Moldova so that you have the best experience.
In addition to offering brochures and pamphlets on Moldova tourist information, visitors to the tourist information center also have access to the interactive information panel where they can find information about destinations in Moldova, and see them in 360 degrees. In fact, those who want to discover Moldova virtually can access 3D virtual tours showcasing Moldovan wineries and other tourism attractions.
In addition, the Moldova Tourist Information Center also organizes various exhibitions and pop-up shops, as well as Moldovan wine tasting events and promotional events for new tourism products on the market.
We look forward to welcoming you to our center in Chisinau and sharing all that we know about Moldova travel with you.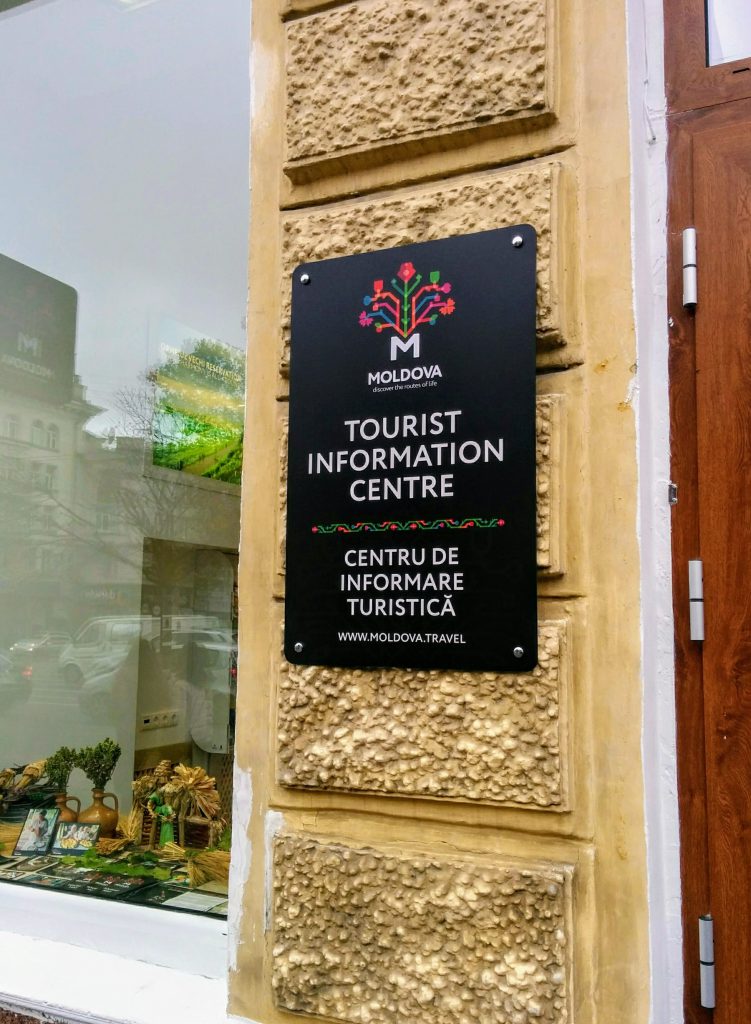 Regional Tourism Information Center Network
ANTRIM with the support of USAID EDGE Buy-in Moldova Competitiveness Transition Activity provided the Regional Information Centers with information materials (maps & tourist brochures) and visibility kits.
1.Gagauzia Tourism Information Center
Schedule: Monday – Friday 08.00 AM – 5.00 PM
2. Old Orhei Tourism Information Center
Schedule: Monday – Friday 10.00 AM – 08.00 PM / Monday – Friday 08.00 AM – 07.00 PM
3. Tipova Tourism Information Center
Schedule: Monday – Friday 09.00 AM – 05.00 PM
4. Nisporeni Tourism Information Center (located in the Nisporeni Museum of History and Ethnography)
Schedule: Monday – Friday 08.00 AM – 5.00 PM
5. Călărași Tourism Information Center (located in the Călărași Museum of History and Ethnography)
Schedule: Monday – Friday 09.00 AM – 5.00 PM
6. Strășeni Tourism Information Center
Schedule: Monday – Friday 08.00 AM – 5.00 PM